Eco Nature Kayaking in Phang Nga bay (include James Bond island stop) NOT a self-paddle tour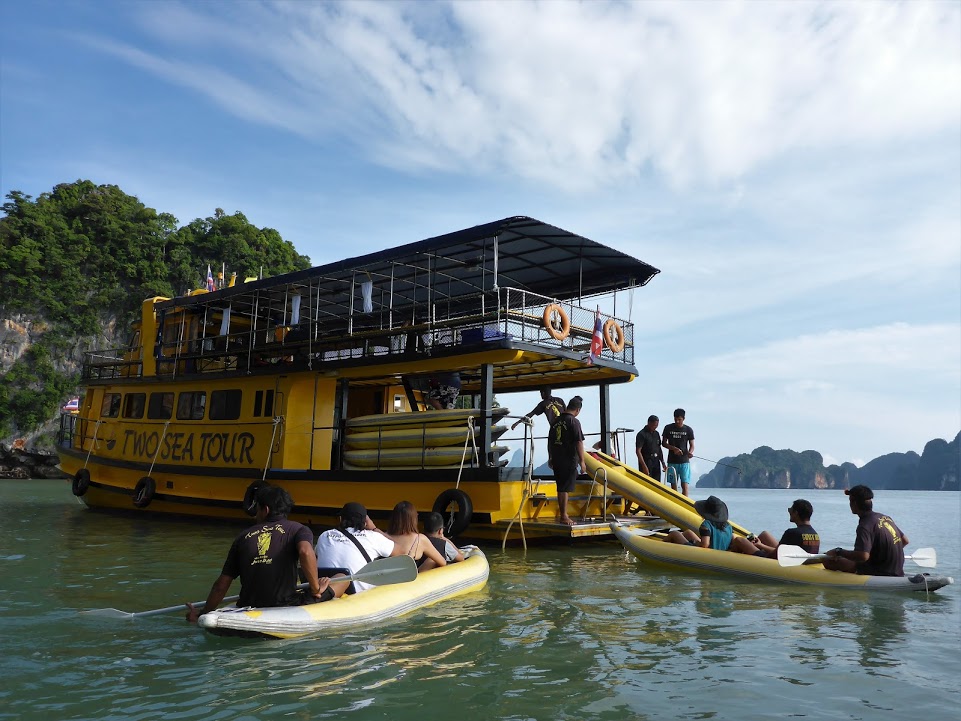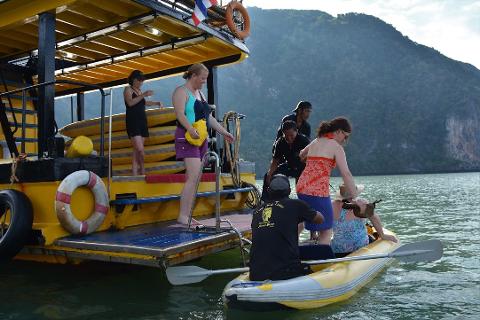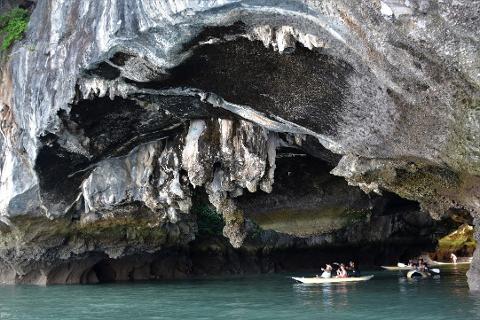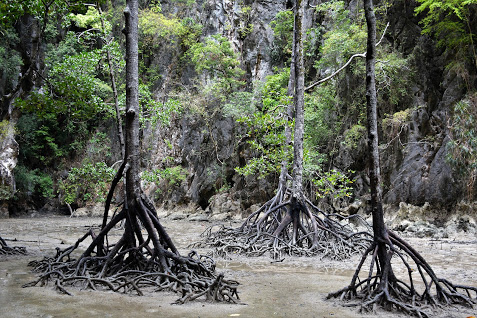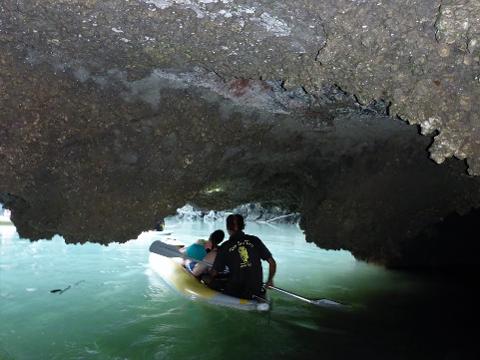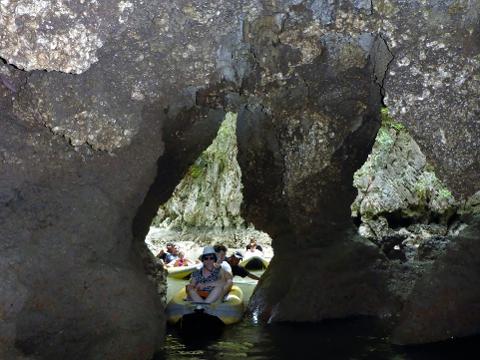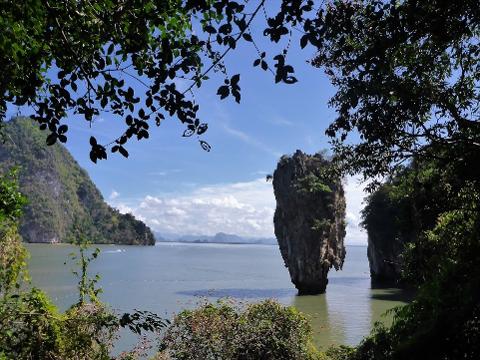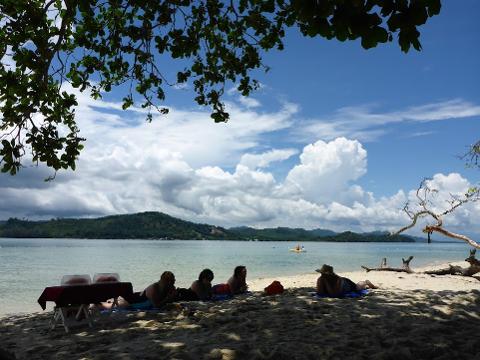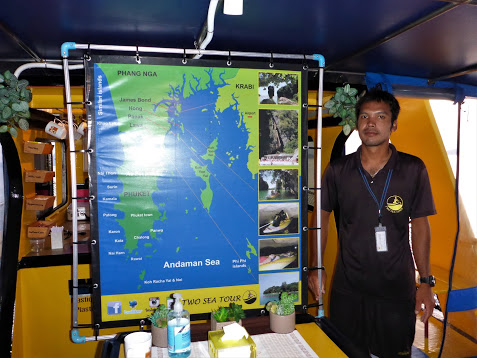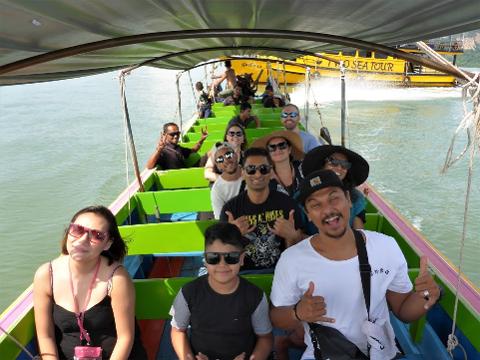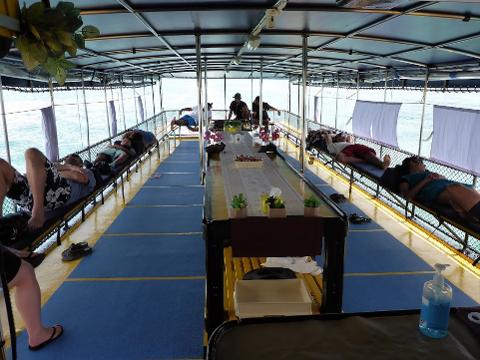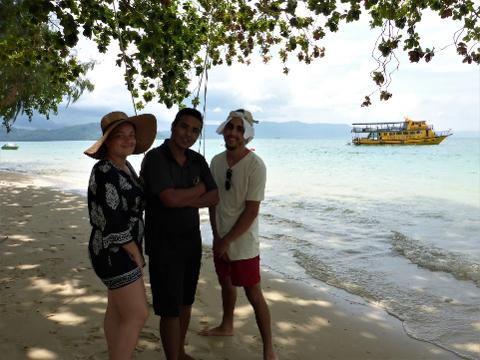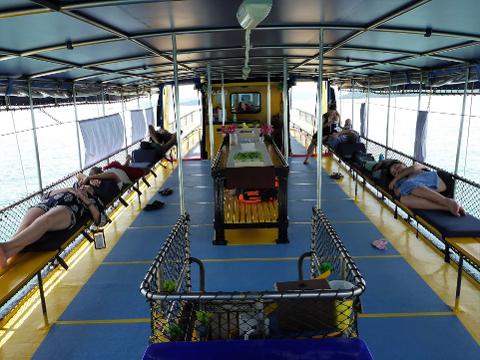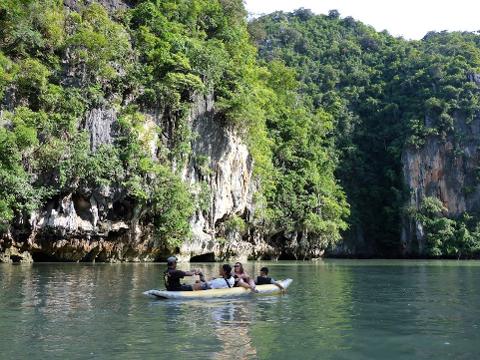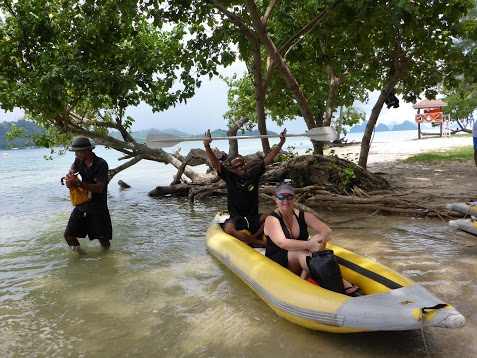 Duration: 7 Hours (approx.)
Location: Thalang, Phuket
Product code: P1HGUD
Welcome to Two Sea Tour


Minimum of 4 adults and maximum of 12 persons
One of the highlight of your time in Phuket and South of Thailand will probably be a cruise around the amazing bay of Phang Nga in the Andaman Sea, one of the 112 national parks in Thailand.
Our experienced paddle men (Thai Nationals) will be delighted to give you one of the best days of your vacation in Thailand and share with you their local knowledge.
We speak English/French and Thai and specialize in customer service. Exceeding expectations - that is what we do and you can check us out on Tripadvisor
Our goal is to give you a memorable day in a way than others in this type of tours in the area have never thought about therefore we believe this tour is one to put "on your bucket list".
Your tour program
1. Early pick up from your hotel to take you to the pier (about 50 minutes' drive)
Arrive at pier and meet with the team
Boat departure from pier (5:30 am), briefing and program of the day

Have a cup of coffee/tea, snacks, pastries or cold drinks (complimentary)
Enjoy the beauty of an early start and take a big bowl of fresh air
2. Arrive at the first island for canoeing
Get ready and receive some information about the cave visited
Meet your paddle man

Pair up in the 2 persons canoe (very stable) and start "shooting" pictures

Listen to the guide's information and be amazed by this incredible views

Keep an eye for long-tail macaques, walking-fish, horn-bills, sea-eagles…

3. Arrive at the second island for canoeing
Sit back in your canoe with you buddy paddle man
Keep on "shooting", it is all as beautiful as the first stop

Look up at the nature creations on the limestone. So many different shapes

4. Time for you to finally see what James Bond movie had to do with all this
Get off our boat and walk around Ping Gan island for more pictures
Listen to your guide refreshing your memory about The Man with the Golden Gun

Take your "souvenir" pictures with James Bond island behind you

5. Lunch time!!! Delicious Thai buffet
During your time on J.B island our cook has prepared your lunch
Enjoy our 10 course Thai meal freshly cooked while cruising in this beautiful bay
6. Take a break on a quiet beach in the middle of Phang Nga bay
Get in the water for a swim
Relax on the beach and listen to the surrounding nature

Play around with the canoes (self-paddle)

7. Head back to Phuket pier
Relax and enjoy the views while cruising back

Arrive back at the pier and transfer to your hotel with a lot of great pictures

VERY important
This is NOT a self-paddle tour
Please make sure to send us your room number on arrival and we will email you the pick-up time around 4 pm the day before the trip

Our boat leaves at 5:30 am, so you can expect an early pick up (about 50 minutes earlier)

Arrive back at the pier and transfer to your hotel with a lot of great pictures
The remaining balance will have to be paid CASH (Thai baht on the boat - NO credit card payments

If paying the remaining balance via Paypal we will add a 5% fee
Essential facts:
Two Sea Tour excursion is in Phang Nga bay National park (NO snorkeling option due to murky water)
No experience needed, our expert guides will paddle you around (NOT a self paddle)

Set price all year around (low season or high season)
Includes "light" breakfast and and 10 course Thai buffet lunch
Our ECO-package price includes, national park fees, transfers, light breakfast, coffee/tea, soft drinks, lunch, guide, paddle men and canoes, 1 waterproof bag per canoe, 1 beach bag per booking, 1 double walls stainless steel 750 ml water bottle per booking, free WiFi and free photo album
50% deposit payment to confirm your booking
Adult 5,400 baht (based on a minimum of 2 adults PER CANOE)

Adult 6,600 baht (single traveler sitting alone in 1 canoe)
Children 2,800 baht (from 4 to 12 years)

Infant 500 baht (under 4 years - sitting with parents)
This tour operates all year around depending on other bookings, weather conditions AND water level (tides)

Boat starts at 5:30 am and return at around 1:30 pm

You can follow us on Twitter, Instagram and Facebook (see your trip pictures on FB for free)

We will pick you up and drop you off in your hotel at no extra charge (anywhere on Phuket island - ONLY)

Our "big" boat is registered for 55 but will NOT take more than 12 persons per day

We will go out with a MINIMUM of 4 persons
This tour is suitable for
Pregnant ladies
Elders

Disable people
Young children or infant
On board we recycle rubbish and in the canoes collect floating rubbish, ECO-Friendly tour.
Free WiFi connection to share your day with family and friends back home.

The Management